The Covid-19 Subsidy Payment is Back
Businesses will be able to apply for the wage subsidy and access more money this year than last. Businesses who suffer a 40 per cent loss of revenue due to the return to Covid-19 alert level 3 and 4 could apply, and receive $600 per full-time employee and $359 per week per part time employee.
The Wage Subsidy will be paid as a two-week lump sum. Applications for the third round of Wage Subsidy open on Friday 17th September with the first payments usually available after three days.
Applying the Subsidy to Your Payroll
It is business as usual in your payroll system. Tracking your use of the subsidy is best done in your accounting software.
If your business is the recipient of Covid-19 Wage Subsidy, you continue to process your pays as normal in Thankyou Payroll. Use the Standard Pay type, which you regularly use.
You don't need to transfer the wage subsidy lump sum to Thankyou Payroll. Only transfer the Total Deposit highlighted when processing a pay.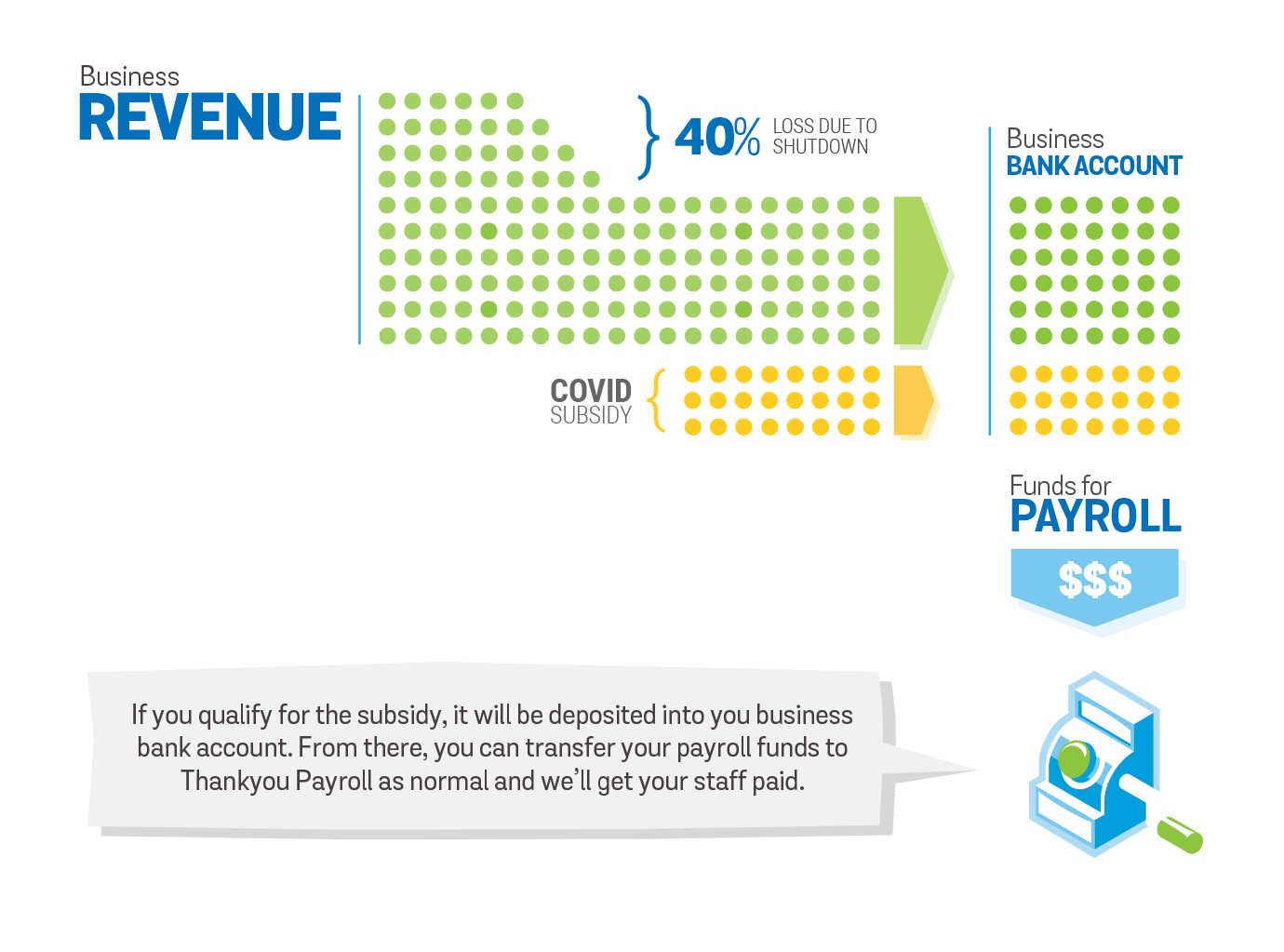 If you'll be paying your employees less than 100% of their normal weekly wages, you need to adjust their timesheet to reflect their reduced hours. Do not adjust the pay rate - adjust the hours worked.
Check out our examples of how to adjust employee hours in Thankyou Payroll.
The Covid-19 Resurgence Support Payment
Resurgence support payments are available for businesses that have incurred a loss of 30% in revenue. Information on this payment is available on the IRD website.
The RSP is worth up to $1500 plus $400 per full-time equivalent employee, up to a maximum of 50 full-time employees.
The Covid-19 Leave Support Scheme
The Leave Support Scheme provides a two-week lump sum payment of either $585.80 per week for full-time workers, or $350 per week for part-time workers, who must self-isolate and cannot work from home
Thankyou Payroll – Business As UNusual
The whole team will be working from home and online from 8:30am, Monday - Friday. All of our systems are running as expected.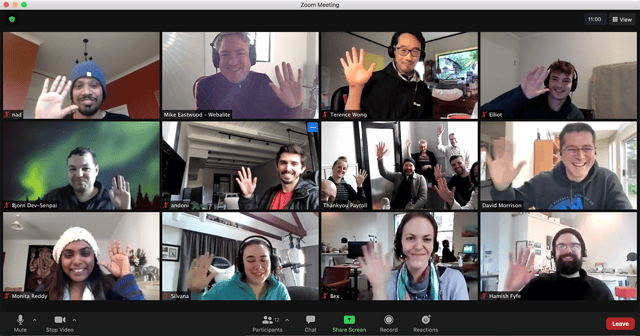 The Thankyou Payroll Team at our daily Stand Up Meeting 24 June 2021.

Useful resources we've compiled
As we work through the scenarios at Thankyou Payroll we've compiled some resources that we found useful:
Frequently Asked Questions
Our team has compiled a list of Frequently Asked Questions to help you. You can also access additional Frequently Asked Questions relating to the Covid-19 Wage Subsidy Scheme here.


What is the Wage Subsidy?
The Wage Subsidy provides support to businesses that have been significantly impacted and need help to pay their employees. It is a lump sum, tax-free payment for employers to keep paying staff and protect jobs.
Refer to the Work and Income website for information relevant to the current situation.
What is the COVID-19 Leave Support Scheme?
The COVID-19 Leave Support Scheme helps employers pay employees, or self employed people, when they need to self-isolate and they cannot work from home. For more information visit the COVID-19 Leave Support Scheme page on the Work and Income Website.
What is the insolvency relief for businesses?
The Government introduced legislation, in May 2020, to make temporary changes to the Companies Act to help businesses facing insolvency due to COVID-19 to remain viable, with the aim of keeping New Zealanders in jobs.
You can read further details and the specifics from the Companies Office.

Need help?
Our team's learning as much as we can so we can support you.
If you need help please contact us on 0800 895 146 or email help@thankyoupayroll.co.nz
Kia noho ora ai, Ngā mihi mahana
From the team at Thankyou Payroll


---
Disclaimer
This information on this page has been collected by the team at Thankyou Payroll to help Kiwi businesses. The information on this page, and the sites we link to, are subject to change.
Despite our best efforts we cannot guarantee this information, nor the pages we link to, are correct.
Please check with your accountant and legal experts for further advice.